Thirty Little Plays About Life
'The project bought new writers to the fore, making it a doubly productive showcase for new talent to be spotted any given opportunities... Little plays was a big success.' York Press
The first
performance project for the Theatre Workshop course to be based solely on new material, this involved an evening of brand new short plays performed by students in York Theatre Royal's Studio Theatre on Friday 11th and Saturday 12th July 2014. It marked the culmination of a process working with writers on short plays, taking them into rehearsal and then performing before an audience.
30 new plays by 24 writers, performed by 32 actors who played to 2 sold out audiences over 2 nights. It was a whirlwind project and the results were very pleasing indeed. The texts focused on remarkable conversations seen through the lives of many different characters in a range of varied situations. It was a lightening quick look at the comedy, diversity and drama of everyday life and hopefully an experience all involved could be proud of.
---
Images below are from rehearsals and performance (courtesy of James Drury)
Powered by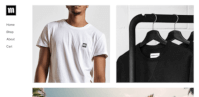 Create your own unique website with customizable templates.